Are you looking for yoga mats for men that are specifically designed for men? Yoga without a yoga mat feels like Tom without his Jerry. Yes, we know it is not a relevant example. But what we want to say is that practicing yoga without a mat is absolutely the wrong option for you. 
We all know how much yoga can benefit a person in all positive terms. Similarly, there are many reasons why you should practice yoga with a yoga mat. If, till now, you have been doing yoga on your bed, couch, or simply on the floor without a yoga mat, then this article is purely for you. Consider this a sign for yourself to buy a new yoga mat. 
But what is the hype about using yoga mats? 

Why exactly should you use mats? 

Are our yoga mats really important? 
Let's try to find answers to these questions. 
Understanding the Importance of Using Yoga Mats While Practicing Yoga
So, first, before starting, let's clarify that, yes, it is important to practice yoga on a mat. You don't know why? We will give you some points that will convince you to buy one. 
It can help you reduce the probability of getting injured while doing your yoga postures. There is always a higher probability of you getting yourself scratched on the floor or even getting slipped while doing a posture

You can also avoid the issue of sore knees and muscles while doing yoga with yoga mats. 

It helps to hold on to the postures easily. 

If you are a cleanliness freak, buy a mat not to let those bacteria stick to you.

Yoga mats help to smoothen and stabilize the yoga postures. 
Now choose any reason from the above to buy a yoga mat for yourself. 
If you still can't choose, it is also mandatory to buy a yoga mat for yourself (at least you don't want to feel left out in your yoga class). 
6 best yoga mats for you to make your yoga sessions more interesting
We hope you have decided to buy a new yoga mat for yourself. But if you are still confused about what to choose and where to buy, you can say goodbye to all your worries and keep reading the next few options. 
1.

Black Yoga Mats For Men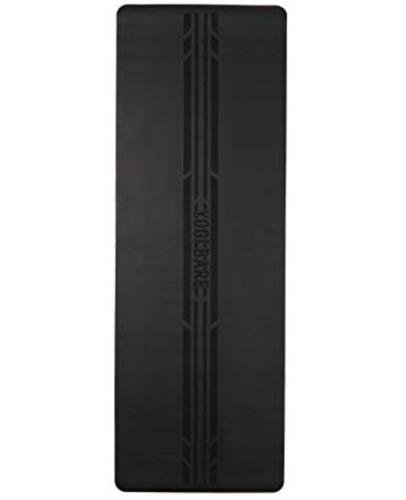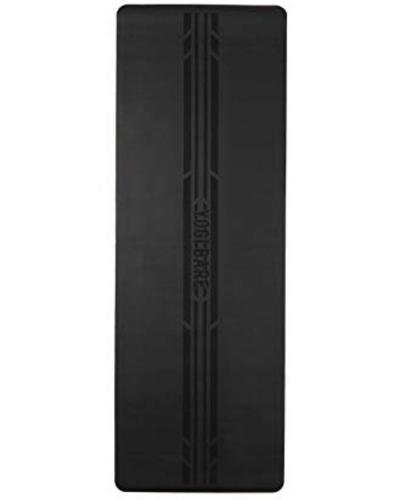 The first thing that came to our minds while looking at this product was its size. This XL yoga mat comes in 84" x 24" size, the best option for all the tall guys out there. 
It is made of Polyurethane and rubber and is preferred to be hand-washed only. It also has a non-slip grip to better grip the postures and mat. 
Yogibare creates eco-friendly accessories, so this mat qualifies itself as one of the best options in the market. Check out Amazon for the product.  
2.

Manduka eKO Lite Mat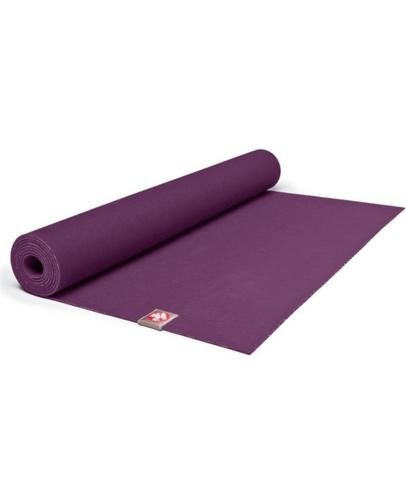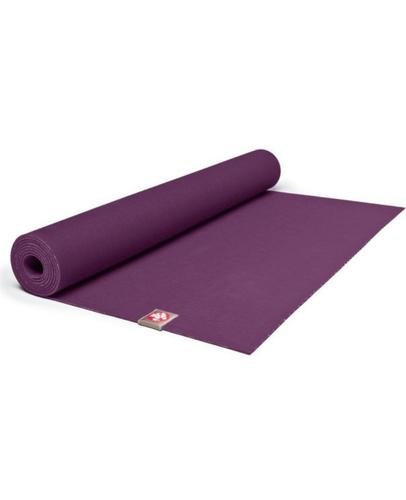 This mat comes with a very good grip on the surface for better postures, and it also has a Rippled texture that makes it smoother to slip over poses. So now you can have a great time practicing yoga on these mats.
Manduka's mats have a cushioned surface to make your yoga sessions comfortable. You can check this product on  Amazon for great deals.   
3.

Liforme Original Yoga Mats For Men
It is a great choice for beginners. Uniquely, this mat comes with a carry bag. So now you don't have to carry your mats uncomfortably with you. It has a good thickness. 
Liforme's Original comes in a 72" size. This mat has an amazing feature of an alignment maker, which helps place your feet in the right place, making your poses better. 
4.

Healthyoga Eco-friendly Non-Slip Yoga Mat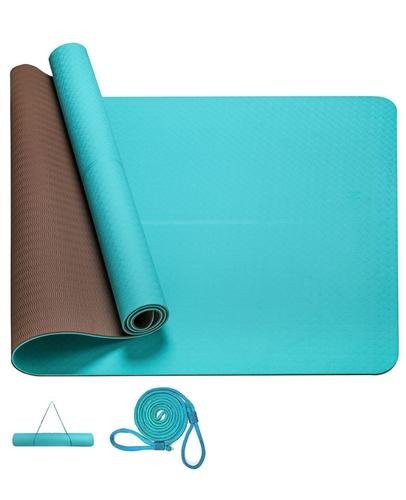 Fourth on our list is a mat by Health Yoga, which promises to give you an amazing yoga-practicing experience while saving the environment. It has a good TPE surface. 
There is complete assurity for users about the odor-free nature of these mats. This mat has a great grip for having tension-free sessions, and a great grip means no slipping while doing your poses. 
Both sides of the mat have different textures. One side has a diamond texture for resistance of your hands and feet, and the other side has a tire tread pattern for better grip and less movement of the mats. 
You can check this product out on Amazon. 
5.

Manduka Pro Travel Mat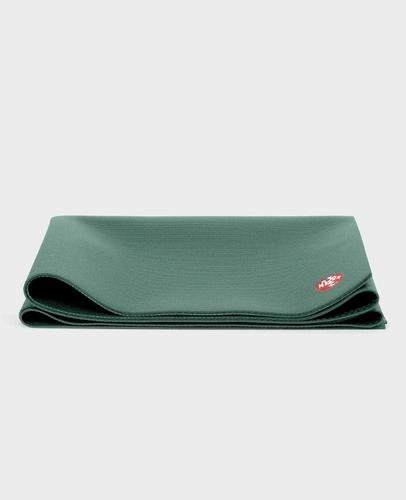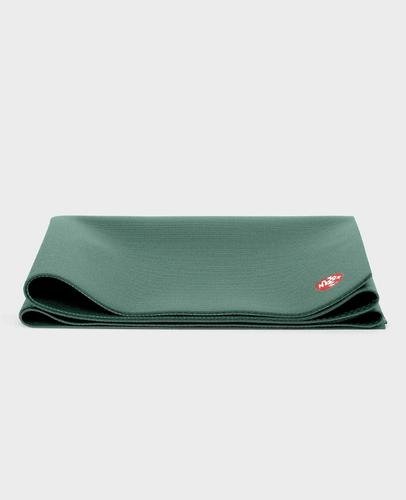 Manduka is a trusted brand that provides Super lite mats. This mat has a great grip and surface like the other product ranges. 
It is thin and firm, so now you can carry this yoga mat anywhere without messing it up. You can easily buy it on Manduka. 
The cushioning of the mat is so good that you will fall in love with your yoga mat. This cushioning helps keep your body comfortably on the mat without injury or soreness. 
The cushioning also gives support and stability to your body while doing yoga, so you won't just slip down. It is easy to clean as well.
This mat comes in a variety of colors. You can get your favorite color and deal.
6.

TOPLUS Yoga Mats For Men
Eco-friendly TPE is used to make this mat, which does not harm the environment much. TOPPLUS mat comes in 1/4 inch thickness, making it easy to carry. 
This one has a great grip surface so that your mat does not move while you are doing yoga postures. This mat also comes with a double-sided texture, where one side helps you not slip while practicing poses, and the other assures its grip on the floor.
You can check out Amazon for the product. 
What to Look for in the Yoga Mats?
Before buying any yoga mat, look for grip and stability in the yoga mats. Prioritize grip for a better yoga experience. Portability in the mats is another thing you can search for so that you can carry them anywhere easily. 
You can also look for the material used like TPE, PVC, PER, and Rubber. 
Now yoga accessories brands have started giving many more varieties with colors, innovative designs, textures, lengths, and materials. The list doesn't end here, and there are still many more benchmarks you can look for in your yoga mat. 
Related Stories