Hello, travelers; if you are going to Rishikesh, then you must visit many places.  The entire landscape of the city lies on the Ganges River banks, which enter important monuments and yoga ashrams. The best place to relax and enjoy nature with friends and family. Rishikesh is a place in the country which is also the basis of various adventure sports and activities. Some architectural wonders preserve the serene beauty of Rishikesh and the important adrenaline games are distributed in two unique locations. Such majestic diversity, attract prominent travelers to one place to roam in Rishikesh. So here are the Top Places To Visit Rishikesh.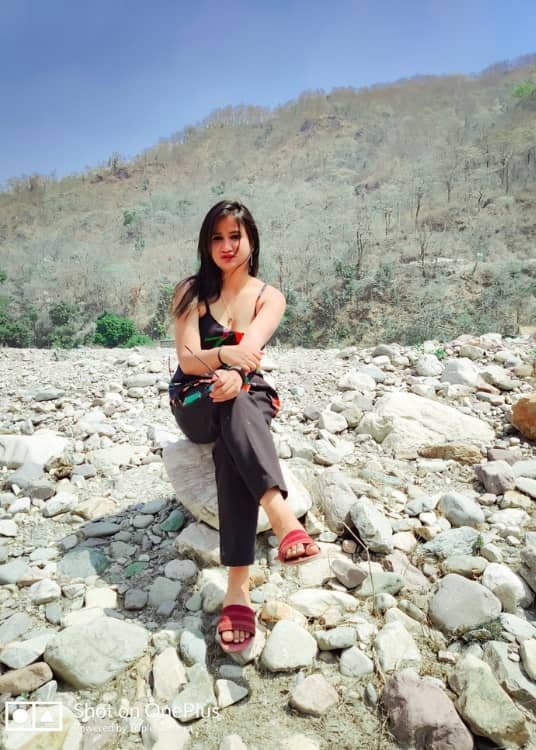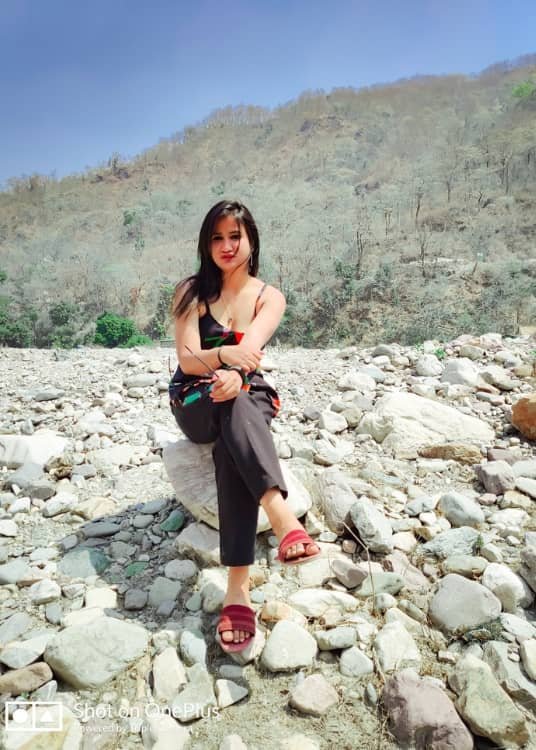 Top Amazing Places To Visit Rishikesh
Neer Garh/Neer Waterfalls

Shivpuri

Lakshman Jhula & Ram Jhula

Neelkanth Mahadev Temple

Jumpin Heights

The Beatles Ashram

Triveni Ghat
So yeah, Here you want to know about these Best Places To Visit Rishikesh this year:
Neer Garh/Neer Waterfalls Rishikesh
Neer Garh Waterfalls is a place in Rishikesh that will fascinate you! The waterfalls are hidden inside the beautiful hill center of Rishikesh forests, Neer Garh Waterfall is a natural beauty to observe. The amalgam of three beautiful waterfalls connects to make this one majestic waterfall, which falls off a rock as high as 25 feet and is perfect for sightseeing. To see the water rapids down a rocky region is something one should not miss. You will observe 2 bridges and a brook of water falling along the paths you would take.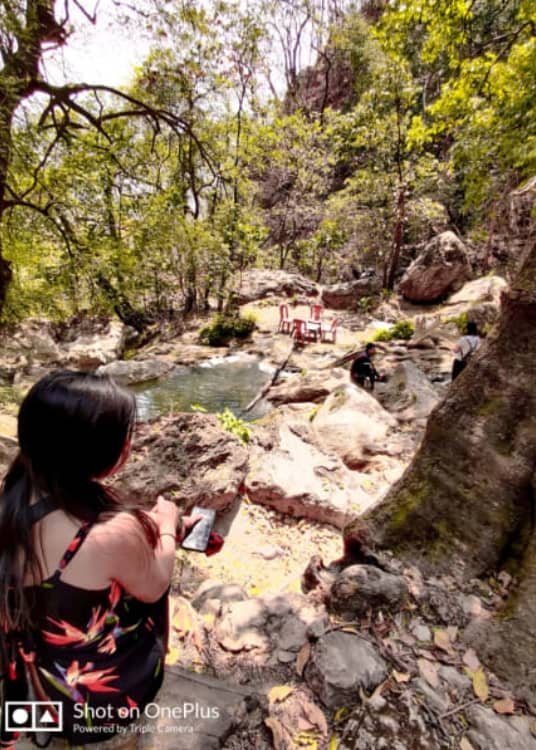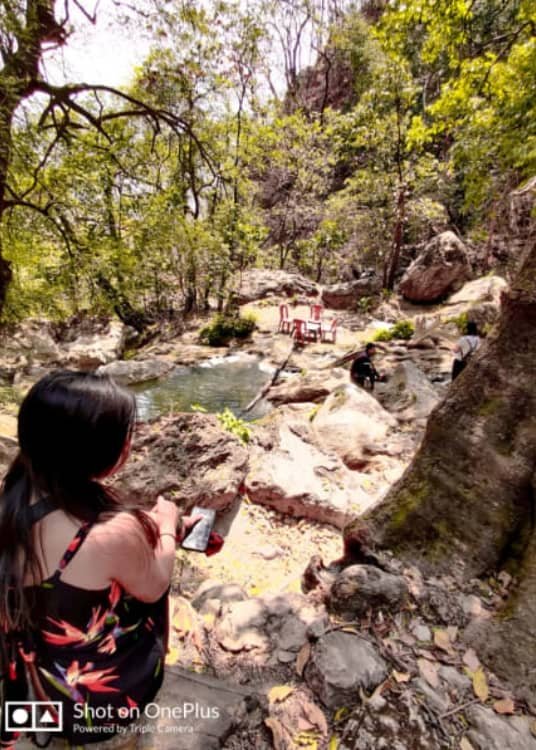 Similarly, you can find a wide diversity of flora and fauna gathering around the fall. The whole journey would be perfect for any trip you would ever take. Also, if you have more time, try to trek to the peak of the waterfall to enjoy the natural landscape live.
You can pack some food, water, and a mat and turn your hiking into a mini picnic while clicking some good pictures/selfies of the waterfall. Visiting Neer Garh Waterfall in Rishikesh will ensure an unmatchable adventure for you.
Basic Information About Neer Garh Waterfall
Location:

 Neer garh Waterfall Rd, Rishikesh, Uttarakhand 249137

Timings:

 8 am to 6 pm

Neer Garh Waterfalls Perfect for:

 Sightseeing

Tickets:

 INR 30/head
Shivpuri Rishikesh
Shivpuri is one of the best places to visit in Rishikesh, located at a distance of 19 kilometers from Rishikesh on the banks of the River Ganga. The coolest town, Shivpuri, booms with life, laughter, and adventure. Shivpuri is famous for River rafting in India. 
River rafting is thrilling and extremely pleasant, with the green, dense forest on each side and a view of the magnificent hills along the way, making Shivpuri one of the most famous tourist places to visit in Rishikesh. While river rafting down the Ganges direct up to Ramjhula Rishikesh for approximately 16 km of flip and twist and skipped heartbeats, you can see the famous river rapids like Roller Coaster, Tea Off, Golf Course, Hilton, Cash flow, Initiation, Return to Sender, Double Trouble, and Clubhouse.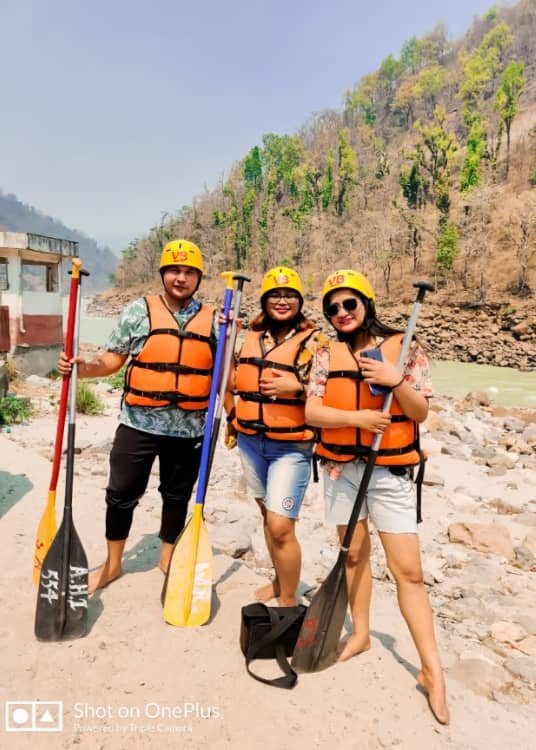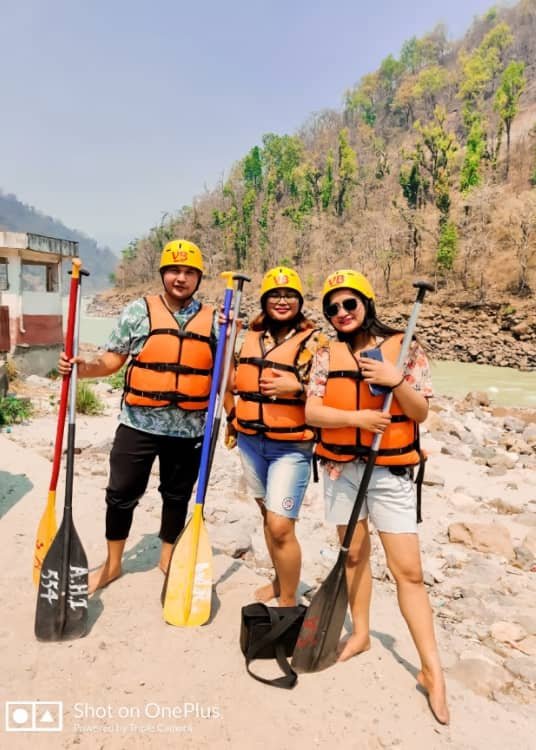 While you're in Shivpuri and need more adventure, you can also try Cliff Jumping, Rock Climbing, and Surfing. You can entertain yourself in other activities like Beach Camping, Jungle Trekking, Jungle Walks, and Mountaineering. A day trek to this beautiful place followed by a campfire and snacks by the river is the absolute end to a day. Among different adventures, Shivpuri is the spot for all those on the lookout for calm and rejuvenation. While your visit to Shivpuri, you will have the chance of learning the methods of yoga and meditation. 
Basic Information for Visitors
Famous for/things to do at Shivpuri:
White water rafting.
Trekking.
Kayaking.
Rappelling.
Camping.
Tickets:

 No entry fees required—additional charges applied for any adventure activity/sports you choose.

Duration:

 Depends on the activity you choose.

Opening Timings:

 Shivpuri Open at all times/season
Lakshman Jhula & Ram Jhula Rishikesh
Lakshman Jhula or Laxman Jhula is a suspension bridge across the river Ganges, Built-in 1939, located 5 kilometers from the city of Rishikesh With a length of 450 feet and at a height of about 70 feet from the river in the Indian state of Uttarakhand. This bridge links the two villages of Tapovan in Tehri Garhwal, on the west bank of the river, to Jonk in Pauri Garhwal, on the east bank. The complete area is immersed in the spiritual atmosphere and gives a lovely view.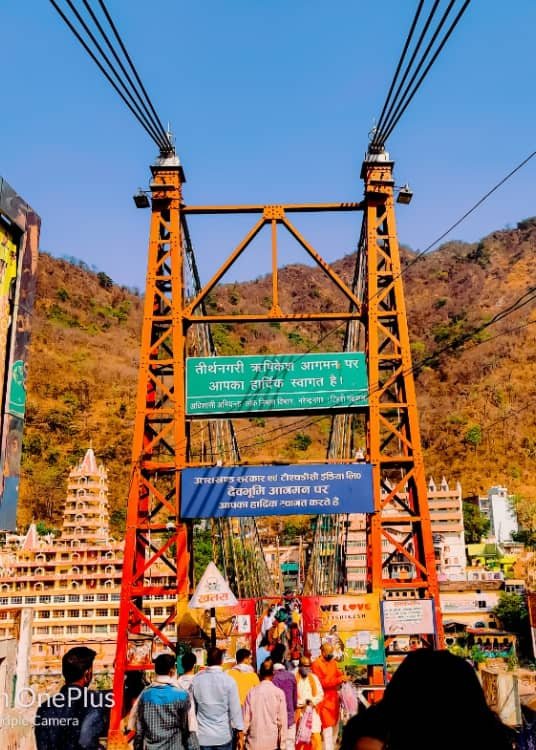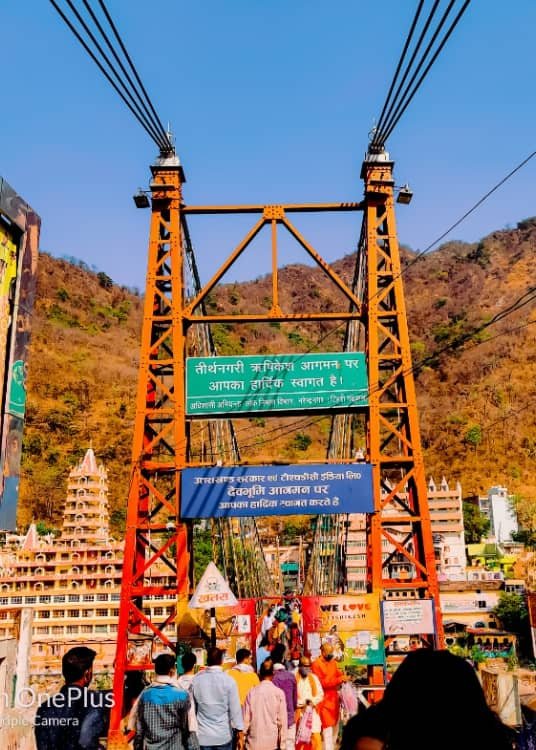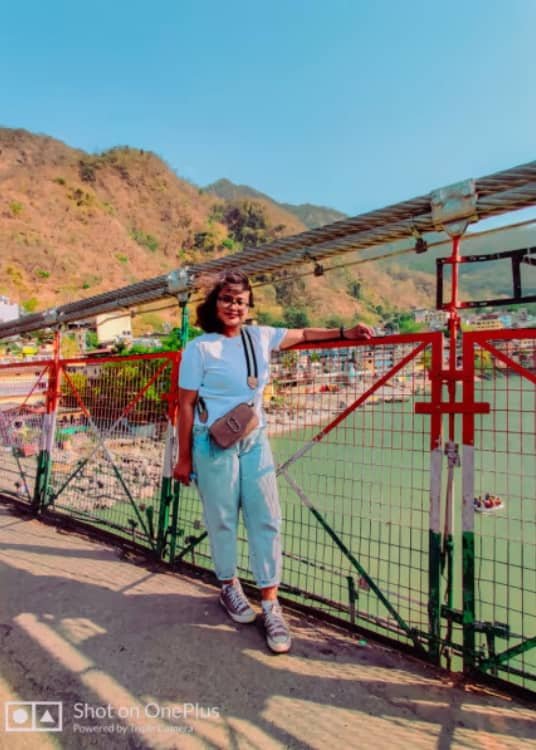 Lakshman Jhula Visitor Information
Lakshman Jhula is Famous for

 Pilgrimage, Bridges, Rivers, Mythology, Nature

Lakshman Jhula Tickets:

 No entry fee.

Lakshman Jhula Opening Timings:

Open at all times & seasons.
According to Hinduism, this bridge is made in the same place where Lakshman once passed the river Ganges on a rope, making this another famous pilgrim beauty.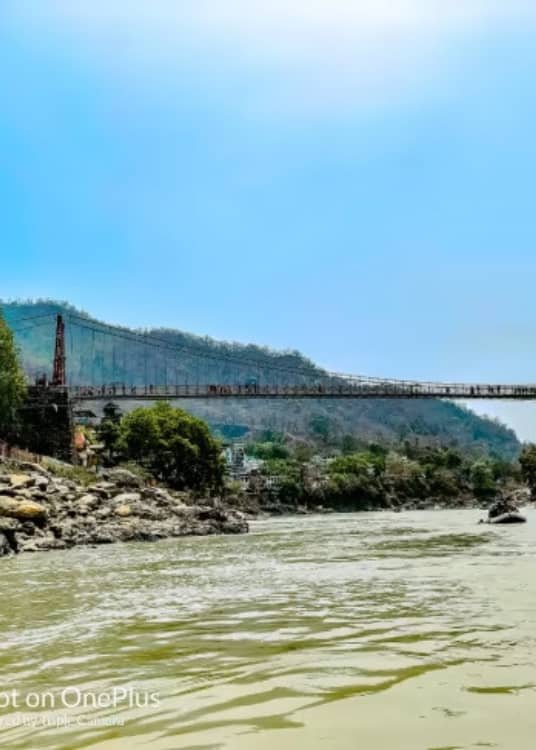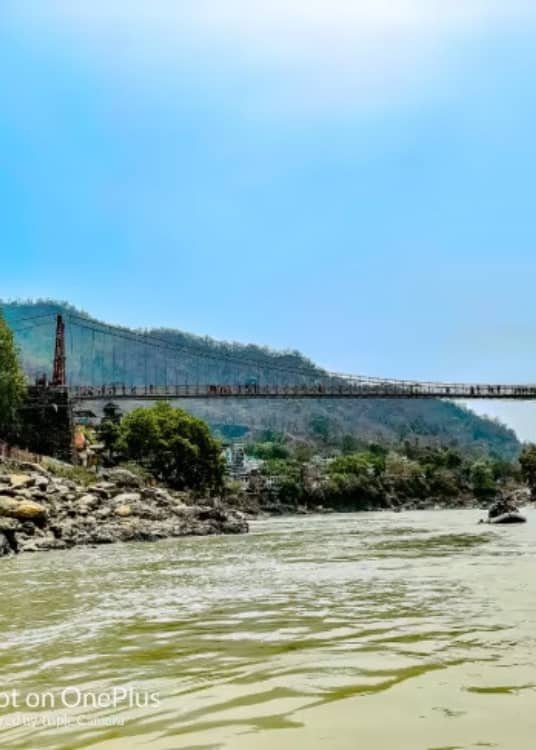 Things to Do near Lakshman Jhula:
Shopping near a local market.

Visit Tera Manzil Temple.

Eat snacks & lunch at the nearby restaurants.
The complete area is immersed in the spiritual atmosphere and gives a lovely view.
Neelkanth Mahadev Temple Rishikesh
Neelkanth Mahadev Temple is one of the attractions of Rishikesh. The temple is also popular for the divine house of Lord Shiva. Established at an altitude of 1675 meters, on a hill over Swarg Ashram, the Neelkantha Mahadev Temple is one of the most well-known shrines devoted to Lord Shiva in India. While the temple's colorful architectural design leaves the visitors mesmerized, the place of devotion is situated 32 km away from the main city of Rishikesh and 52.2 km away from Haridwar Rishikesh. The exact location at which the Neelkantha Mahadev Temple stands is where Lord Shiva swallowed the venom Halahal through the churning of the ocean. All these exciting aspects all together make the temple a must-visit for every traveler.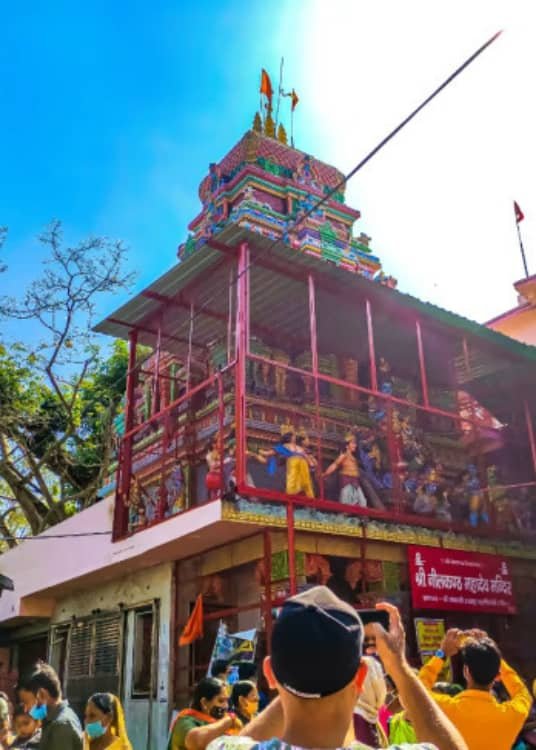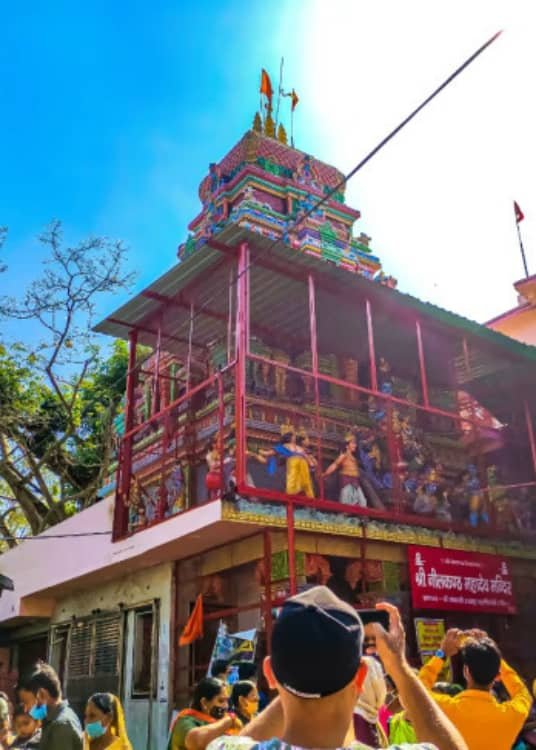 Things to Do near Neelkantha Temple:
Shopping for the local market.

Prayer and Pooja

Adventure fun at 

Jumpin Heights

.
Neelkantha Mahadev Temple Visitors Information
Neelkantha Mahadev Temple famous for

 Pilgrimage, Spirituality 

Temple Tickets:

 No entry fee

Neelkantha Mahadev Temple Timings:

 Open all days from 6 am to 7 pm
Jumpin Heights/Bungee Jumping Rishikesh
Jumpin Heights is India's first extreme adventure spot. The highest Bungy jumping at Rishikesh, Tapovan, is an impressive height of 83 meters above the river Hull, a stream of the river Ganga. Now you must not go all the way to countries like New Zealand to experience some high-thrill adventurous rides. So we are the only Bungy jumping facility in India to be approved by the Ministry of Tourism, Government of India, for Bungy services in the country. Along with Bungy Jumping, Jumpin Heights Rishikesh allows you to try out India's most advanced Giant Swing (altitude: 83 meters) and Asia's Longest Flying Fox (Length:1 km). Jumpin heights are Owned and managed by ex-Army Officers.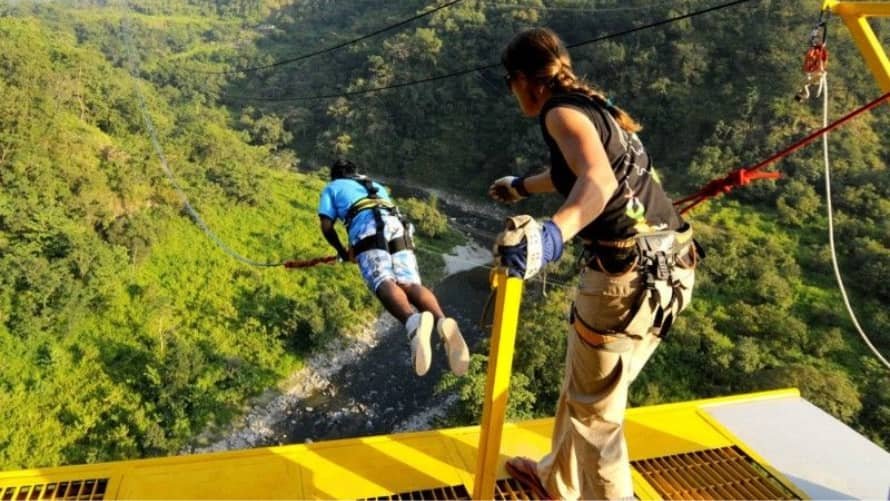 Safety Measure at Jumpin heights :
Covered broadly in Media nationally and transmit internationally, for our key safety standards.
We follow the Safety Standards of Australia and New Zealand.
Jump Masters trained extensively under Experts from New Zealand.
Over 80,000 Jumps in Rishikesh they conducted safely over the last ten years!
Beatles Ashram Rishikesh
If you love spending time in nature, then the Beatles Ashram is for you. Beatles Ashram (बीटल्स आश्रम), also called as Chaurasi Kutia (चौरासी कुटिया). The Maharishi Mahesh Yogi ashram was noticed after the famous music mogul "Beatles" visited this place and named this place Beatles Ashram. They wrote many songs throughout this visit; they earned massive media recognition and financial profit. This place is surrounded by calmness which attracts more visitors. So the age-old practice of yoga and Meditation indulge in a peaceful meditation session at this place and let nature rejuvenate you.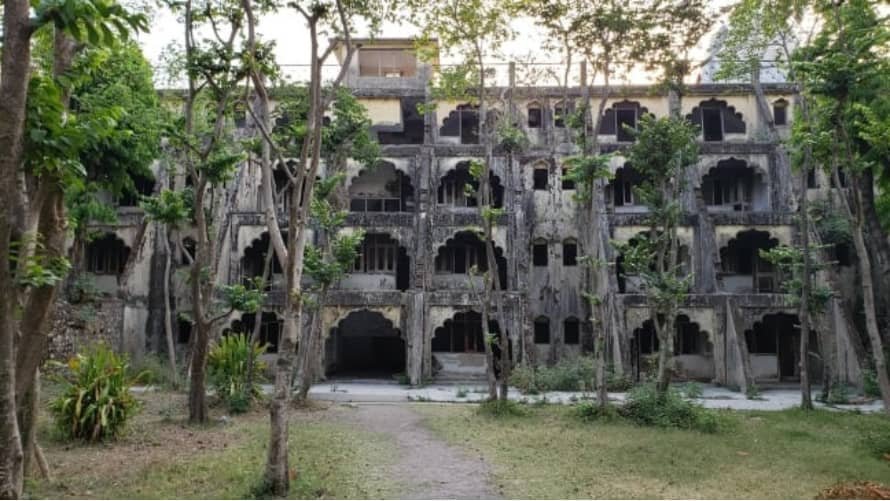 Duration:

 

1.5 hours approx. 
Beatles Ashram is Famous for its History, Spirituality, Photography, Architecture
Tickets:

 

150 INR (Indians) and 600 INR (foreigners) for 3 hours. Vehicle charges of 250 INR (Indians) and 500 INR (foreigners).
Visiting timings at Beatles Ashram:

Open all days between sunrise & sunset daily.
There are many Interesting Facts about the Beatles Ashram:
Inspired by the excellent teaching of the Maharishi himself, in the year 1967, the Beatles band got attracted to his teachings & became his true believers.
This place is supporting the authority of the Govt. Of India now and is working to be set up into a museum quite soon.
Maharishi Mahesh yogi established the Ashram as a centre of expanding the tradition of yoga and Meditation. 
Triveni Ghat Rishikesh
The Ganga Aarti at Triveni Ghat Rishikesh, also called the Maha Aarti, is an evening prayer performed on the banks of the River Ganga. Triveni Ghat is the biggest ghat in Rishikesh, which attracts many believers (devotees) and visitors. The Maha Aarti is conducted by the singing of bhajans, beating bells, and drums. People burned oil diyas, put them on flower-filled leaf boats, and released them in the holy Ganga river. These lighted lamps in the evening give a beautiful appearance.
Timings of Maha Aarti at Triveni Ghat- 5:00 AM – 9:00 PM
To Do at Triveni Ghat 
You should make it time to enjoy a boat ride on this majestic river.
You can buy oil lamps from the nearby local market and be a part of their religious tradition at Maha Aarti.
Devotees also visit the Triveni Ghat to perform a ceremony called '

Pindha Shraddha

'.
The mesmerizing scene of the sunrise at the Triveni Ghat Rishikesh is the perfect religious and relaxing state of mind.