Books are a great way to start, and you don't even have to leave your home! In this list, we've compiled some of the best books for weight loss that you can read on your own. Books are the best way to stay focused and motivated for a long time. We all know the various advantages of reading books. One of which also includes losing weight and staying healthy. 
Honestly, finding solutions for weight loss is such a hectic task. There are so many solutions that you might get confused. And this confusion increases when we try to go after every other solution randomly.
It is said that "knowledge is the key to every success." So before starting anything important, you need to do proper research about it, and books are a good source for that.
Books can be an excellent way to motivate yourself to keep healthy. The good amount of knowledge books can provide you can be vast. Books can guide you and help you create a roadmap for your weight loss and fitness journey.
It is essential to focus on the correct information to achieve the desired results. So to help you let's directly dive into the list of books that can help you achieve your goal. 
5 Books to Guide You in Your Weight Loss Journey
Here are five books for weight loss that will help guide you on your weight loss journey. Each book provides a different approach to weight loss, and all of them have been successful in helping people achieve their goals. So whether you're new to weight loss or have been struggling for years, consider picking up one of these books and starting your weight loss journey today.
1.

The Elephant in the Room by Tommy Tomlinson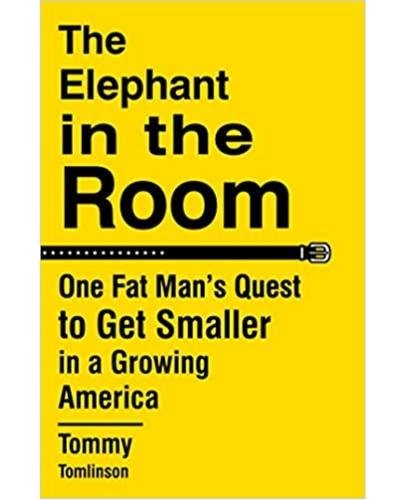 Tommy Tomlinson, a journalist, weighed almost 460 pounds (lb) when he turned 50. This weight issue attracted nearly all kinds of different adverse health problems moreover. 
You can start your journey by taking a single step at a time. You can purchase this book on Amazon. 
Tommy mentions his lifelong battle with his weight issues in this distinctly written memoir. He explains that he partially attributes it to being born into a family that loves Southern food. 
He also descriptively mentions an obese man's daily life and his challenges in managing his everyday work. He says he has to research restaurant seating in advance and fear tumbles on the subway. 
He also mentions how he has tried to move the needle by counting every calorie he intakes with the help of a food journal. This book can motivate all those trying to relate to somebody going through something similar. The journey of Tommy Tomlison attempting to lose weight in between all the other problems he's facing is a great inspiration for everybody.  
2.

The Mediterranean Diet Weight Loss Solution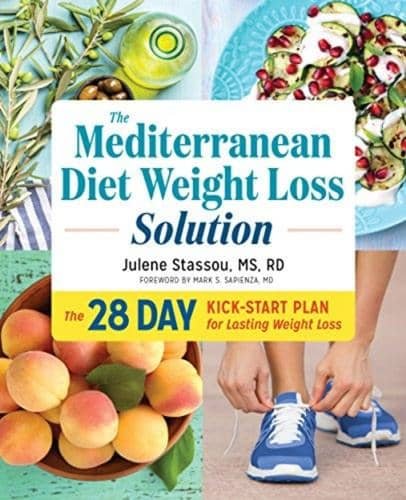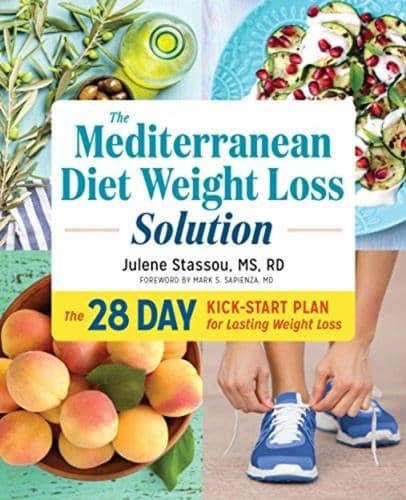 According to U.S News and World Report, the Mediterranean diet is the best diet for 2023 and is the number one weight loss plan and is recommended by many world-class registered dietitians and doctors. 
You can buy this fantastic book from Amazon.
This book suggests an excellent 28-day kickstart plan by Julene Stassou, M.S., R.D, that could help you turn your diet into a lifestyle. This book is filled with chapters on meal preparations, recipes, and charts, which could help you track your fitness progress. 
This book, The Mediterranean Diet Weight Loss Solution, provides all the tools to turn the diet into a lifestyle. Sassou has suggested weight loss plans for diabetes and heart disease people. He also has a culinary background, making him a trustworthy mentor for offering delicious food with a touch of health factors. 
3.

The Fast Metabolism Diet: Eat More Food and Lose More Weight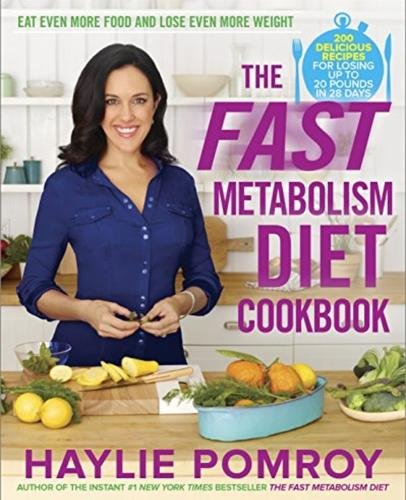 Hailey Pamroy writes this book. This book revolves around the diet philosophy of being strategic about eating makes your body more efficient for shedding extra kgs weight. Your eating habits should revolve around what you eat and when you eat.
To understand this book better, get it on Amazon. 
This four-week diet book helps you better know your calorie-burning and metabolism process to lose weight. The plan mentioned in the book aims for three meals and at least two snacks a day for a healthy life. 
It also mentions different recipes and includes all the food from various food groups throughout your week. So you can keep a proper check on your calorie intake and don't have to cut out on any food groups. The author also states that this method will stimulate your metabolism and help you improve your energy, sleep, and stress levels.  
4.

A Gluten-Free Life by Jeeva Anna George Books for Weight Lose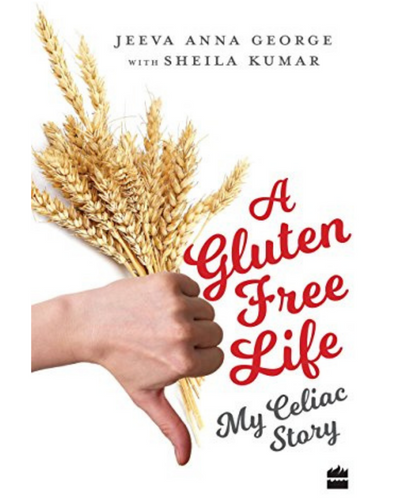 The author of this book was diagnosed with celiac disease. She realized that it was tough for her to find food that would suit her. In her book, she has also mentioned auto-immune disorders that can only be controlled and not cured completely. 
You can buy this book on Amazon.
This book is a guide to a "gluten-free" lifestyle. It tells us about the secrets behind the ingredients found in most foods and provides practical knowledge and tips on how a person can avoid gluten. 
This book will surely help to make you understand what celiac disease is. If you want to reduce weight with the help of a gluten-free diet, you can confidently choose this book as your "health guide book". 
5.

365 Days of Positive Self-Talk Books for Weight Loss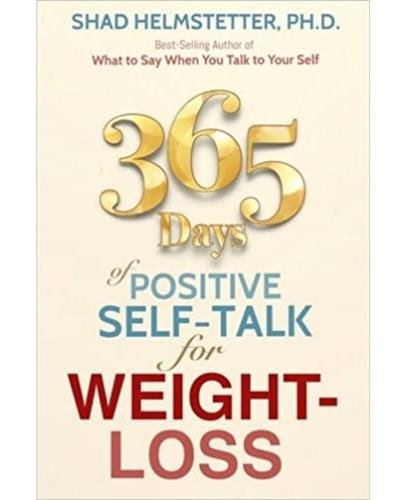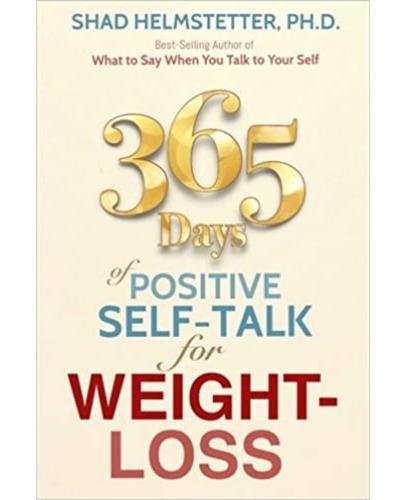 Having a positive mindset is essential to losing weight, and this book can help you achieve that. Helmstetter, Ph.D. wrote this book and is an author of 19 books on self-talk and personal growth. 
If you also want then you can check out Amazon for this book. 
Additionally, this book provides an affirmation for every day. The "affirmations" focus on weight loss and can inspire and motivate you. It includes tips and background information to help you understand how self-talk works and can be helpful for your weight loss journey. 
The author believes that "the thoughts you think and the words you say physically can chemically change your mind. Your self-talk wires your brain to succeed or fail." Affirmations are essential for balancing out healthy eating and weight loss plans. It complements it properly. It is helpful when you have trouble losing weight due to difficulty getting out of a mental funk.